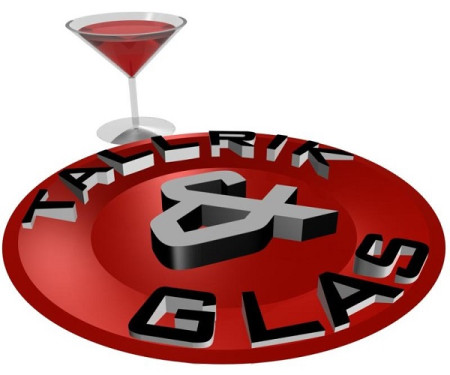 Theresas Christmas traditions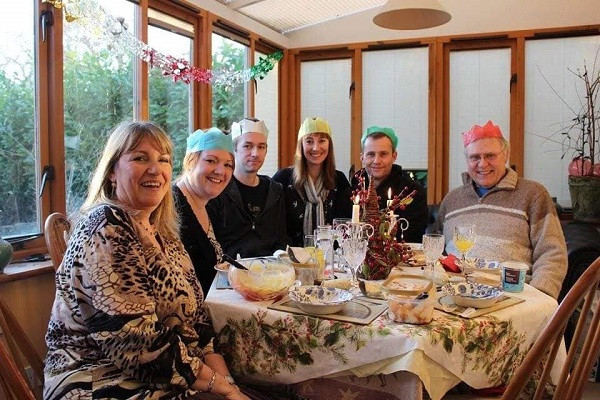 The family wearing the paper hats
Our family Christmas meal has always been traditionally, as follows;
Roast Turkey which is traditional.
(some people have other meats such as Goose, beef or lamb)
Roast potatoes
Brussels sprouts
'Stuffing' (which can be just the breadcrumbs with herbs, onion, and egg OR with Sausage meat)
Roasted Parsnips.
Small sausages (often with bacon round them called 'Pigs in blankets')
Also other vegetables, such as carrots.
Cranberry sauce.
Gravy.
(Some people have bread sauce, but we don't have this).
There is a photo of a Christmas meal that we all had at a restaurant one year, showing also Yorkshire pudding!!
(This is batter made from flour, milk and eggs mixed and baked in a hot oven in small oiled tins)
Afterwards, traditionally we have Christmas pudding (rich fruit pudding made from vine fruits) with cream, or brandy butter, (or sometimes a lighter sweet such as trifle, as in the photo!!)
We always have crackers which are pulled at any time during or after the meal!!! We wear the paper hats from the crackers!!)
Happy Christmas!!
Theresa Doherty-Buss
---
Ord och begrepp på svenska:
Roast turkey = Stekt kalkon
Roast potatoes = Stekt potatis
Brussels sprouts = Brysselkål
Stuffing = Fyllning
Parsnips = Palsternacka
Cranberry sauce = Tranbärssås
Gravy = Sås, skysås
Batter = Smet
Flour = Mjöl
Oiled tins = Smorda formar
Vine fruits = Vinfrukter
Cream = Grädde
Brandy butter = Konjakssmör
Trifle = Bakelse
Crackers = Smällkaramell