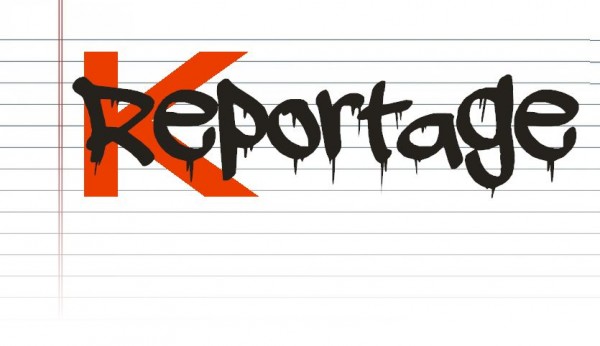 The summer of 1979. my dear charming father, who was music through and through, had the idea we both would spend a few weeks in the USA, driving around through the enchanting west coast states in a little rented Dodge Omni, which made us look like european tourists between all the limousines and huge US cars, surprisingly many of them held together only by rust.
My father was looking forward to see Yale University again, in New Haven, on the East coast. Being the brilliant piano man that he grew up to be from his early childhood days on (after WW2 both jobbing in US soldiers clubs in Germany playing schlager gems for the audiences there, as later on the classical music stages mastering the fantastic Beethoven sonatas, Bach, Schönberg and the modern composers) he was granted a Yale stipendium around the time in which composers like Hindemith lectured there. A very precious and impressive time for him, and a possibilty to drink in the fascinating contemporary culture and music and, not to forget, to eat and drink properly again, after the years of hunger in post-war Germany.  A walk through Yale could be experienced here.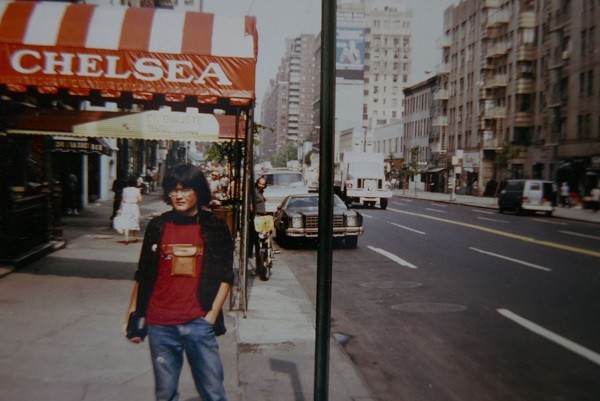 So the finale of that deeply impressive 1979 tour for us was two days in New York, in Downtown Manhattan. One of the nights we spent at the legendary Chelsea Hotel. My father took this picture of me in front of the hotel. I wore my red Santa Barbara T-Shirt that I loved, and a shirt from a second hand store in San Franciscos hippie quarter Haight Ashbury, just as loved.
When I came to the USA I had long hair, in the fruitless attempt to look beautiful, hippiesque and cool , a little like my idol Neil Young or other musicians we loved. A lot of my male friends from school had longer hair at the time.. But in the hot mythical landscapes like the Death Valley it proved to be very unpractical, as the sweaty hair always flew through my face, into my eyes. So I went into a barber shop somewhere in California and asked for a shorter haircut, but not too short, if possible. The actually friendly but somehow rough looking older man who agreed to try it, looked as if he would have cut my throat too, if I would have asked for it.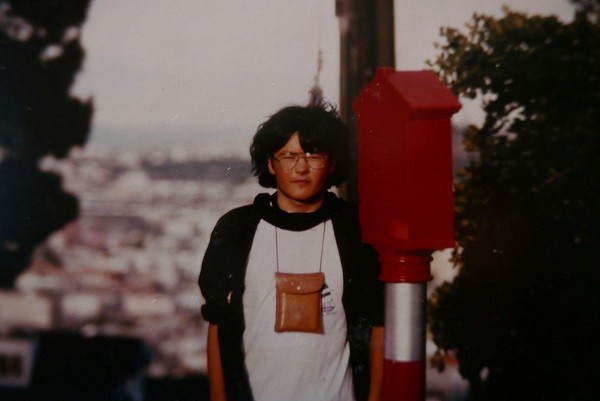 So I came to New York in a Prince Valiant haircut, with a taoist yingyang badge on my shirt and a Patti Smith button on one leg of my jeans. And passing by the Chelsea Hotel, we decided to check in there for a night.
I don`t remember which room we slept in. (We liked to be there, but still the hotel left a rather dusty, not very clean impression, as if it had seen better days.) I`m not fetishistic actually. I knew Leonard Cohens song Chelsea Hotel 1 & 2 , as we loved his music. And still I would not have wanted to sleep in the room in which Leonard and Janis Joplin had a rather sad, heartless blow job. Like Leonard and Janis I loved riding in the elevator though.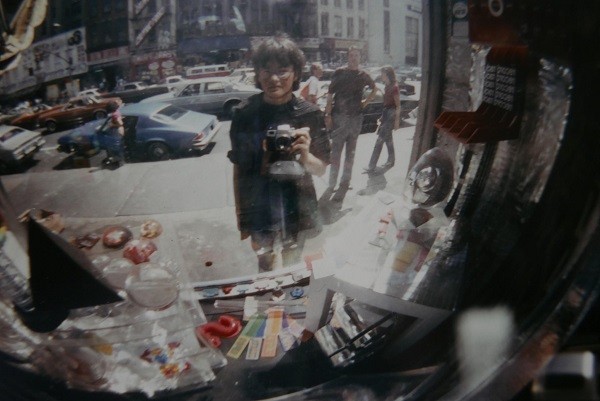 It was not known to me at this time anyway, that Janis Joplin was the woman in Leonards famous song. Many years later I saw a sad TV portrait of her life, in which some interviewed old-hippies said, that Janis was some kind of a trophy at the time. Many hippies and fans tried to sleep with her, not because they cared or felt for her, but just to be able to say that they had "had" Janis Joplin. Meanwhile Janis drugged away the loneliness of beeing a star and seemingly beeing loved by many but in the end still being desperately alone. Live fast, love hard, die young..
Later in 1979, not sure exactly when, me and a couple of friends really saw Leonard Cohen play live in Bremen. A fantastic, unforgettable, even legendary concert to us.
We had tickets for seats which proved to be very far away from the stage. So we dared to sit down on the floor right before the stage, at Leonards feet (If security should have chased us away, we would have gone back to the regular seats, but it seemed to be ok, so we stayed there.) Leonard played his first song (in my memory it was Bird on the wire or maybe Gypsy wife) and then the wonderful man totally surprising started talking to us (yes, really :) ) sitting there at his feet. We couldn`t believe it. Can`t remember what it was about, but he asked, we answered, he asked back, commented. Very touching. I`ll never forget that.
The list of artists who stayed in the Chelsea Hotel for a short time or as permanent residents is legendary and too long to be reflected in this little rather personal memory. Patti Smith for example was one of them.  Wonderful Joni Mitchell lived there for a while and wrote the second famous song about the hotel there: Chelsea morning  (I`ve chosen this beautiful video here, with impressions of the hotel, and Jonis song in it, because it comes with Swedish subtitles) Check out the Wikipedia maybe, if you`re interested to know more, or the many beautiful even partly historic original youtubes around the famous hotel.
After having grown up with the wonderful music of the 60ties and 70ties, with celtic/irish folk music too, it was after my fathers death that I – by pure chance – was lead towards the treasures of swedish folk music and singer-songwriting, that I didn`t know existed at all. And I was allowed to discover this healing soul & music remedy for myself, almost a little like my fathers poetic last gift.
And now a circle seems to close in the same poetic and personal, wonderful way.
Sofia Karlsson, one of my most loved swedish folk music singer-songwriters and a few of her musician friends like Martin Hederos, Moneybrother, Annie Angel, Tonbruket and Hans Ek and his fine Sveriges Radio Symfoniorkester are planing to play a CHELSEA HOTEL-project, honoring the place and it`s fascinating artists guests. I`m looking forward to this of course. Here you can see Sofia and her friends rehearsing already….  The videos that are coming through of this project so far are fan videos and not HD yet sadly, but they still give an interesting and beautiful first impression. I hope that one day they can really take their project to New York and then share a photo with us of all of them in front of the Chelsea Hotel…. :)
To close with a little additional information for those of you who can be in or near Stockholm this winter. Swedish photographer AnnaReet Gillblad (whos cover photograpy for a few folk music heroes is so beautiful and worth to be discovered) shared via Facebook that the Moderna Museet in Stockholm will show a great Andy Warhol retrospective from 15.09.2018 to the 17.02.2019.
Andy was a frequent guest at the Chelsea Hotel and filmed his film Chelsea Girls there, so that might be interesting to watch too…
Raffael Otte